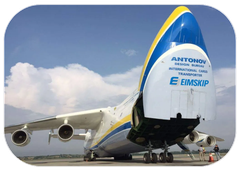 Eimskip understands that air freight is expensive. Our air freight service saves you time and money with solutions:
LCL Consolidation
Combine multimodal mode shipping methods for the fastest delivery
We partner with airlines around the world to make shipping more flexible and optimize supply chain solutions for you.

Our Air Freight Services

Why should you choose Air Freight service at Eimskip?
Market-leading customer service

Every call, every problem left will be answered clearly,
because the experts at Eimskip will respond to your wishes in the shortest time

Effective logistics for many industries

Association members: Euro charm,
Fruit and Vegetable Association, Nordcham, ...
We understand what customers need, thereby providing the simplest shipping solution to customers.

Price strength

Thanks to good relations with international airlines, Eimskip offers reasonable prices to customers